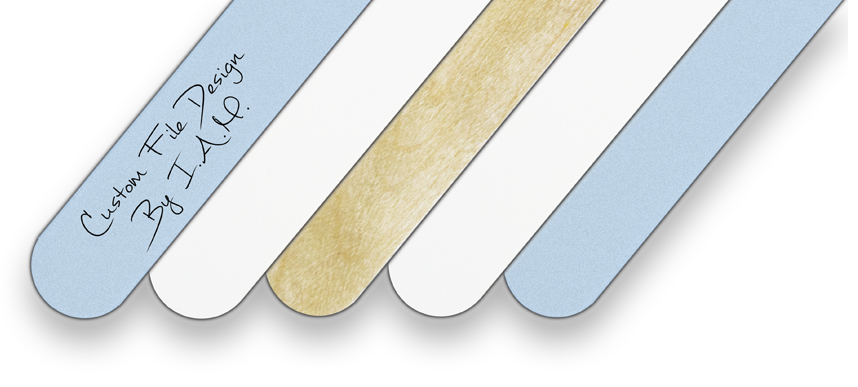 International Abrasive.
Setting the standard for quality production in the manufacturing.
Always a forerunner of file manufacturing, International Abrasive Manufacturing, Inc.(IAM) is hitting the market in multiple directions. Over the past 20 years, IAM has sought to remain at the forefront of the file manufacturing industry by improving every facet of business. From setting the standard for quality production, to seamless customer service, we look to not only meet your needs, out to exceed your expectations. As our customer, you will be furnished with infinite possibilities in everything from style to size, grit and color. In fact, you`re only limited by your imagination. Custom files, Washable, Non-Washable, Oreo,…these are just a small indication of what we can do for you.